Tacha, Mercy, Others Receive Special Treat From Biggie – Details
The Big Brother Naija housemates have all been rewarded with a special treat after their performance at the Pure Bliss Task.
The Pure Bliss sponsored Task was a test of spontaneity in which the Pepper Dem Gang showcased their different creative skills. The challenge was divided into two sections: a talent display and a race. For the race section, it was loads of fun. With a plastic butter knife in the mouth balanced with a biscuit, each Housemate had to run from point A to B.
The Game is on #BBNaija #Tacha pic.twitter.com/Kz3e7BWKuW

— Giftruthie (@giftruthie) September 11, 2019
https://twitter.com/AdanmaJide/status/1171849567307993088
The rules were simple: No eating. Just transport the biscuits from one bowl to the other while supporting the spoon carrying the biscuit with your mouth. The housemate with the most biscuit within the specified time was Omashola who was declared winner of that round.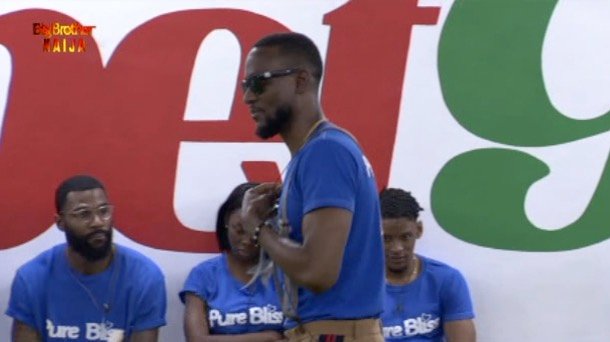 For the talent display, the Housemates had to dip their hands into the box provided and based their performance on whatever they brought out. You can bet that with the freedom that comes with this challenge and the reward which is food, the Housemates rocked it like never before. Saying they entertained is an understatement.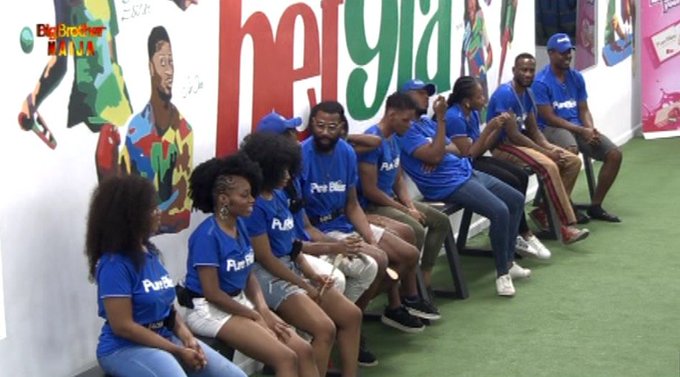 For impressing Biggie and the organisers of the Task, the housemates were all treated to a five-star buffet.